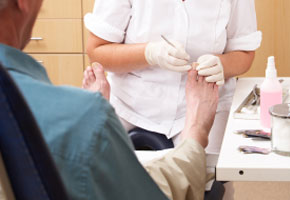 Treatments
Get in Touch
01332 349 479
Opening Times
Monday to Friday: 8:30 - 5:30
Saturday And Sunday: CLOSED
Orthotics
These may be prescribed at an additional charge. They may be 3 quarter or full length device fitted into the shoe.
Advantages
To align the foot and body posture to their correct position
Increase shock absorption.
Support the joint and muscle structure of older feet.
Reduce symptoms of back, hip and knee pain
Reduce plantar pressures
Notice
Surgery opened first Saturday of the month in the morning.
For any further information or to book an appointment please call 01332 349 479.