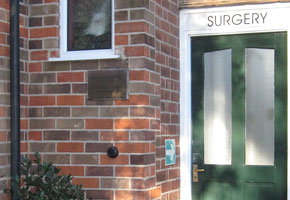 Treatments
Get in Touch
01332 349 479
Opening Times
Monday to Friday: 8:30 - 5:30
Saturday And Sunday: CLOSED
Feedback
Prior to discharge following nail surgery all my patients are requested to fill out an anonymous questionnaire.
I have over 70 that have been completed. There are 5 questions regarding: convenience and waiting times for appointments,information during and after operation ( information is given verbally and written), experience of procedure on day of operation, aftercare and outcome of surgery.
These questionnaires reflect satisfaction and success rates of nearly 100%.
Comments include:
Easy to book, not long to wait. Treated very well and done very quickly, aftercare and receiving dressings was good, very satisfied with outcome. Very good information provided. Good job!
Experience much better than expected.
Aftercare very thorough, all treatment was clear and understood, result better than expected.
All appointments were set at times that suited me, clear instructions, very pleased with the outcome of the surgery.
Very fast service, very comprehensive information, made comfortable and reassured during procedure, thorough follow up appointments- outcome- No more Pain!
All good- Thank-you.
Healed very well.
Notice
Surgery opened first Saturday of the month in the morning.
For any further information or to book an appointment please call 01332 349 479.